Fryer Machine Systems, Inc.
We're proud to offer Fryer exclusively in Wisconsin!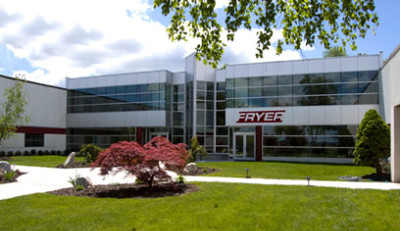 Fryer Machine Systems has been producing high-quality, American-made machine systems for 26 years. During this time, the company has been able to manufacture a diverse line of over 50 models.
MACHINES FOR THE TOOLROOM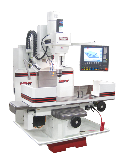 Fryer builds a full line of high quality, American-made toolroom bed mills and engine lathes designed for fast and efficient production of short-run & one-off parts. User friendly, conversational software and unique manual automatic operation make these machines ideal for the toolroom.
---
MACHINES FOR
5-AXIS OPERATIONS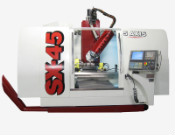 Fryer offers three different series of 5 axis machines.These series are available in multiple size ranges, with custom configurations and innovative control features. This incredible flexibility to handle a wide range of 5 axis applications is why Fryer is fast becoming the leader in 5 axis technology.
MACHINES FOR
PRODUCTION & JOBSHOPS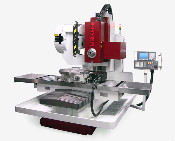 Fryer builds a full line of vertical machining centers and slant bed turning centers for production applications.Featuring the latest in digital control technology, these high performance machine tools are ideal for production applications.
---
SPECIALTY & CUSTOM MACHINES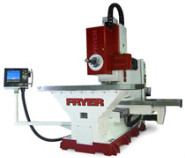 Fryer offers unique secialty machine tools driven by your specific individual needs. Our custom machines feature advanced capabilities, value versatility & special features to meet your production needs. Fryer engineers can custom build a machine driven by your application!